On entering our reception you will be welcomed in to our centre with a smile and a friendly greeting by one of our fantastic receptionists. Before seeing your practitioner, you will wait in our light and spacious welcome area where you can chat with our receptionists or take some time to chill out! You will be introduced to your practitioner, who will take the time to find as much as we can about your problem. We will ask about your background, your medical history and the nature of your condition. We will then throughly examine the area(s) of complaint, using a selection of physical, neurological and orthopaedic tests to establish the cause. This typically takes between 45 minutes and an hour.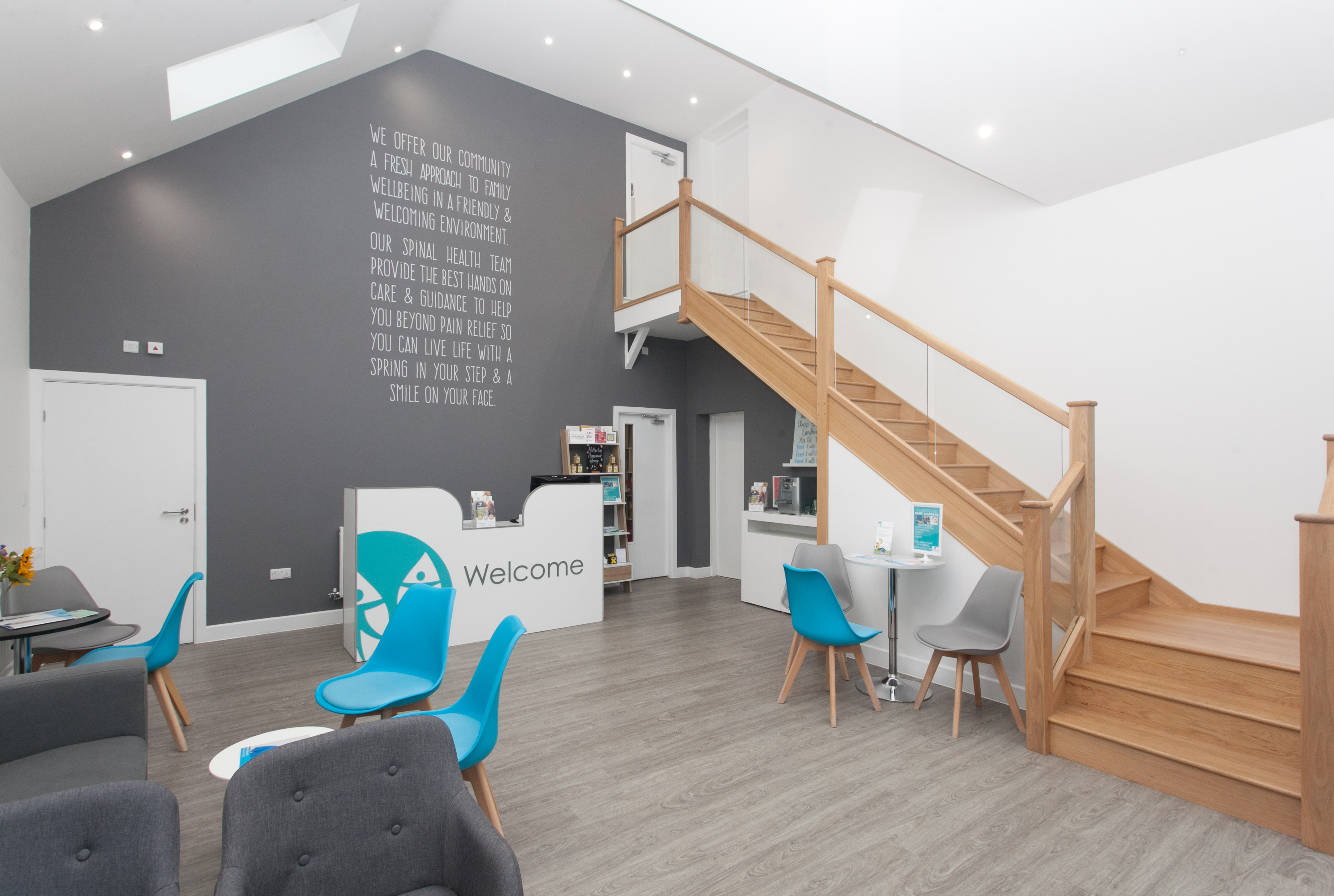 In some cases after the examination X-rays may be requested. Having the 'blueprints' of your structure can be helpful in the diagnosis of long-term or recurrent problems. Our centre has digital X-ray facilities on site and in most cases results can be 'fast-tracked' to give results the same day.
Once your practitioner has all the information they need they can put together a plan of action focusing on getting you out of pain and getting you well again. You will have the chance to ask questions and discuss your care following their report of findings. The report will include a full explanation of the diagnosis, the type of care that will be given, and what results may be expected.
A course of care will be tailored to your specific circumstances, taking into account your personal health goals, to improve the function of your body and relieve your pain. We also aim to increase your knowledge and understanding of your body, helping you feel better faster, preventing future relapses and making you feel more in control.